Serene Consciousness.. The Silence that loves..
There is the common language of men, expressing their thoughts and feelings verbalized..
..That travels resoundingly through the air..
But, there is also the language of silence, pure syntony between consciousness..
..In that love reveals occult harmonies to mere senses..
In higher interdimensional waves, many beings communicate united for the same purposes of creativity and the expansion of Consciousness..
Their emanations travel in silence that so much sings and inspires in the invisible roads of the hearts attuned to unconditional peace..
There is a silent journey into the hearts..
There is a subtle song touching the consciousness tuned to the rhythms of the infinite..
There is a multicolored dance and silent, smiling to the fore in the hearts and activating the potentials of consciousness..
The silence sings, enchants and expects the creative resonance to manifest perennially..
The infinite communicates in the silence of the generosity of who works quietly..
The mind and its aspiration are very noisy, so the silence only touches the heart and sings only in the love that inspires and helps everyone..
There are myriad of advanced consciousness singing, charming, smiling and dancing in the halls of the blessed hearts..
Who will charm you with their subtle teachings?
Who will smile you with their celestial games?
Who will dance for the existence inspired by the infinite silence?
The greatest Cosmic attendances are made in silence and the highest consciousness who sponsor those activities are anonymous..
They are serene Consciousness, true pilar of consciousness embracing humanity in effective silence..
They don't indoctrinate and nor they speculate on complicated theories, they just love in silence..
They are the calm in the middle of the storm and their subtle touches transform many existences in several dimensions..
They are in the world without being of the world!
The brightness of their eyes reveals everything!
And when they embrace somebody in syntony, the heart melts of love and there.. Only the silence and tears might express..
The Men don't perceive them, Because their minds are always noisy, busy and agitated..
Even so, they are hugged in the silence of the compassion..
Oh, those Serene Consciousness..
They travel multidimensionally without moving and yet playing with time..
They are on the right, left, ahead, behind, above, below, and can only sees their eyes shining of love..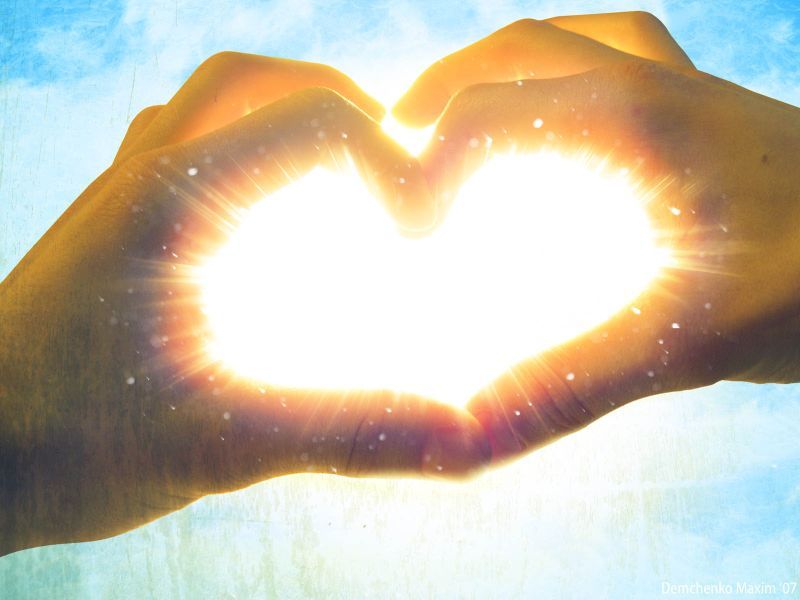 As old, women, children, men, animals or light balls, they manifest themselves as they want..
Always quietly and communicating millions of teachings in the silence..
Oh, those Serene Consciousness. when they hug, there are only the silence and the tears rolling and washing the pains of the soul..
They love and they dance with the divine in the silence, in the silence, in the silence.. Forever..
Wagner Borges
Much light And love
Om Shanti,
Dave
Consciências serenas, o silêncio que ama..
Há a linguagem comum dos homens, expressão de seus pensamentos e sentimentos verbalizados..
Que viaja sonoramente pelo ar..
Mas, há também a linguagem do silêncio, pura sintonia entre as consciências..
Em que o amor revela harmonias ocultas aos meros sentidos..
Nas ondas interdimensionais superiores, comunicam-se muitos seres irmanados pelos mesmos propósitos da criatividade
E da expansão das consciências.
Suas emanações viajam no silêncio que tanto canta e inspira nas vias invisíveis dos corações sintonizados à paz incondicional.
Há uma viagem silenciosa dentro dos corações..
Há uma canção sutil tocando as consciências sintonizadas aos ritmos do infinito..
Há uma dança multicolorida e silenciosa, que baila nos corações sorrindo e ativando os potenciais conscienciais..
O silêncio canta, encanta e espera a ressonância criativa manifestar-se perenemente..
O infinito comunica-se no silêncio da generosidade de quem trabalha sem alarde..
A mente e seus anseios é muito barulhenta, por isso o silêncio só toca no coração e só canta no amor que inspira e ajuda a todos.
Há miríades de seres avançados cantando, encantando, sorrindo e bailando nos salões dos corações bem-aventurados.
Quem se encantará com seus ensinamentos sutis?
Quem sorrirá com suas brincadeiras celestiais?
Quem bailará pela existência inspirado pelo silêncio do infinito?
As maiores assistências espirituais são feitas em silêncio e os seres avançados que patrocinam essas atividades são anônimos.
São consciências serenas, verdadeiras colunas conscienciais abraçando a humanidade em silêncio operante.
Eles não doutrinam e nem especulam sobre teorias complicadas, apenas amam no silêncio..
Eles são a calmaria no meio da tormenta e seus toques sutis transformam muitos seres em várias dimensões..
Eles estão no mundo sem serem do mundo!
O brilho de seus olhos revela tudo!
E quando eles abraçam alguém na sintonia, o coração derrete de amor e aí, só o silêncio e as lágrimas conseguem expressar-se.
Os homens não os percebem, pois suas mentes estão barulhentas e agitadas..
Mesmo assim, são abraçados no silêncio da compaixão..
Ah, essas consciências serenas..
Viajam espiritualmente sem se deslocarem e brincam com o tempo..
Estão à direita, à esquerda, à frente, atrás, acima, abaixo, e só se vê os seus olhos brilhando de amor..
Como velhos, mulheres, crianças, homens, animais, bolas de luz, eles manifestam-se como querem..
Sempre em silêncio e comunicando milhões de ensinamentos no silêncio..
Ah, essas consciências serenas, quando elas abraçam, só há o silêncio e as lágrimas rolando e lavando as dores da alma.
Eles amam e bailam com o divino no silêncio, no silêncio, no silêncio..
forever
Wagner Borges
Much light And love
Om Shanti,
Dave